News & Updates
News & Updates
National List of Essential Medicines Nepal, Sixth revision, 2021
Amid a program "Policy Dialogue meeting on Medicine's regulation in Nepal" Honourable Minister of Health and Population, Mr. Birod Khatiwada unveiled the Sixth edition of National List of Essential Medicines (2021) on 8 November, 2021. Respected secretary of Ministry of Health and Population Dr. Roshan Pokhrel was among prominent dignitaries present during the event.
Dignitaries at the event expressed that all health professionals will fully benefit from the newest edition of NLEM and opined the list as an important tool in the healthcare delivery system. The NLEM can be referred to as a concise but complete list of evidence-based medicines by both public and private health service providers. This list will help manage medicines for most of the medical conditions prevalent in the country and promote their rational use.
Sixth edition of NLEM contains 398 drug molecules which were selected through a rigorous process and contestation among practitioners, experts and regulators with due regard to disease prevalence, public health relevance, evidence of safety, efficacy and comparative cost-effectiveness and are needed to cover the basic health care services in the country.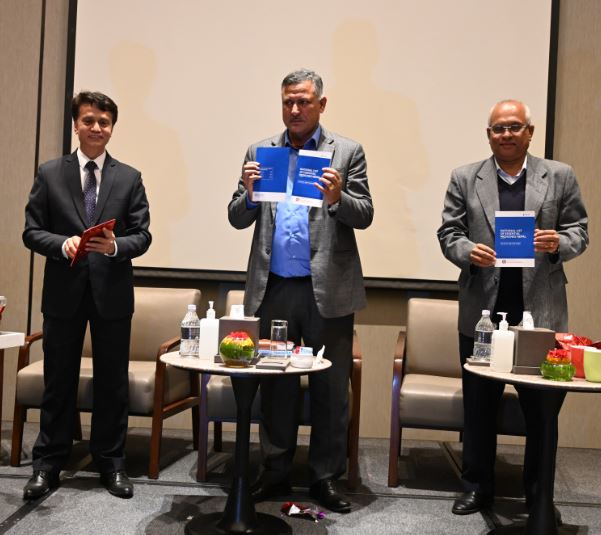 ---
Citizen Charter
Visit our citizen charter section for information on basic rules & regulation to acquire our service.
View Citizen Charter
Any feedback?
Your feedback & suggestions are very important to us, Please send us your feedback!
Send Your Feedback