Message from Director General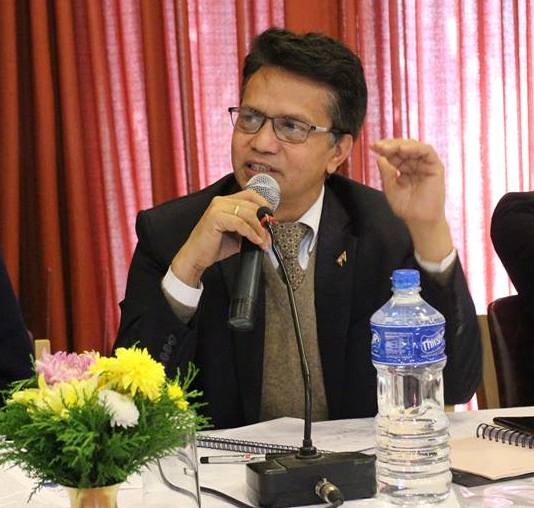 Department of drug administration is a National Medicine Regulatory Authority of Nepal especially concerned with regulation of Medicine and Medicine related technological products. It aims to conduct its activities based on objectives of Drugs act, 2035 and various rules and regulations under it. To fulfill the objectives related to drug regulation as per National health policy, 2071 is additional responsibility of DDA.
DDA ensures the Quality of medicines available to public, and steers pharmaceutical companies involved in production, sale, distribution, export and import to follow national GMP codes, 2072 certification strictly. To fulfill the gap of shortage of life saving and emergency medicines, DDA has developed Special permission guidance, 2074.
In addition to these guidelines, health technology product & medical device directives, 2074 is on the process of implementation for the effective monitoring & supervision of the heath technology product and medical devices, which I believe proves a milestone to bring rationality in import/export supply channel/pricing and use of those products under regulation.
DDA is always there for the enforcement of special directives and further strategies if deemed necessary for effective management of medicines and medicines related products. We are directly related to public health by means of medicines and allied substances. We need the feedback and suggestions from concerned authority / public level for our proliferative actions.
My humble request to all is to feel free to report to us if any unethical/illegal activities or practices related to medicines have been seen. We will bring the offender to the legal action.
Email: dg@dda.gov.np;
---
Citizen Charter
Visit our citizen charter section for information on basic rules & regulation to acquire our service.
View Citizen Charter
Any feedback?
Your feedback & suggestions are very important to us, Please send us your feedback!
Send Your Feedback